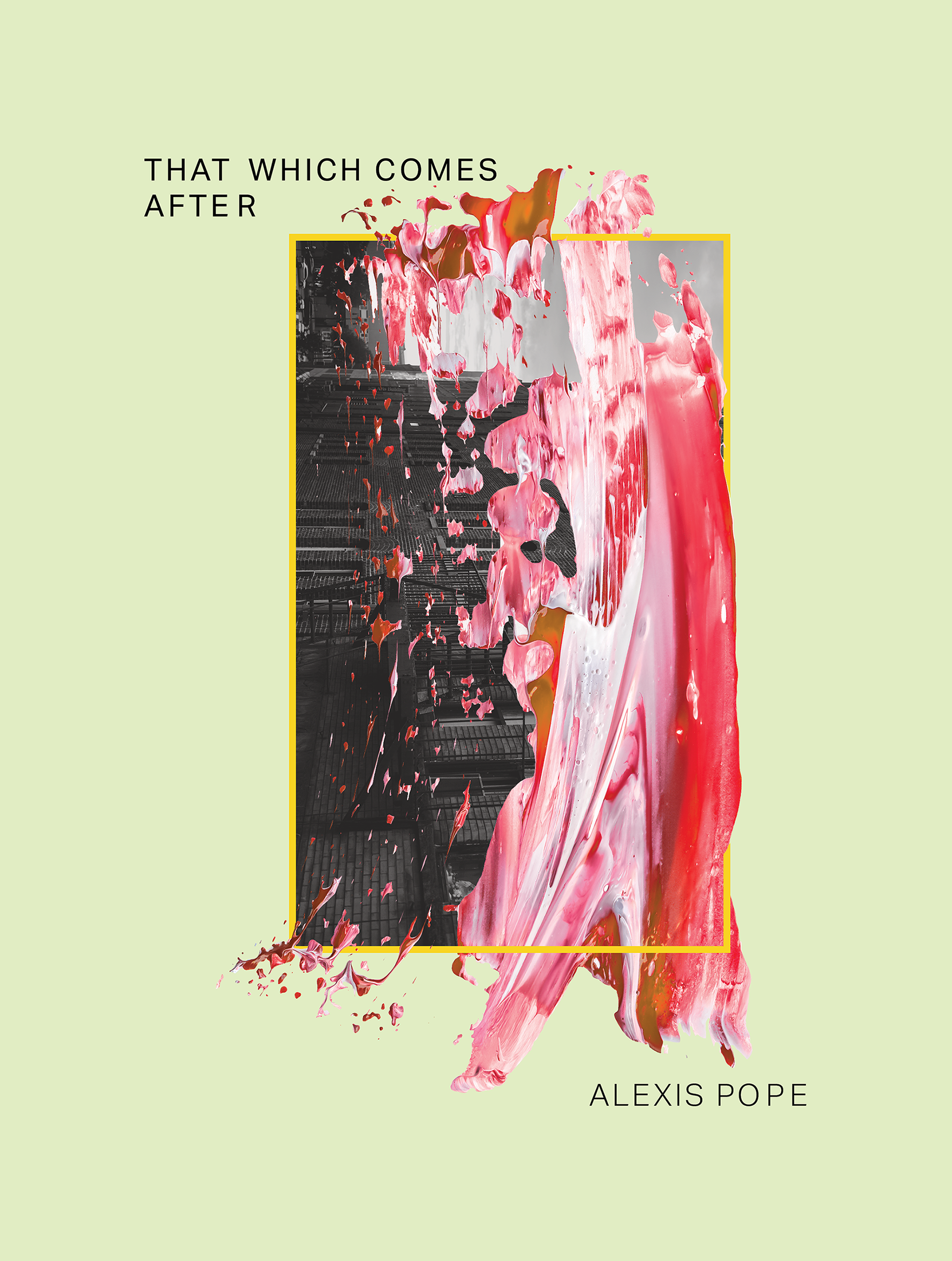 "Alexis Pope isn't afraid of the void or hunger, of the dead end as a dead end, of the incomplete and unfulfilled. She'll show it to you and then take you elsewhere, to a small something that is bigger than what we can ever know. It's this commingling of intense desire and infinitesimal reminders that living is real that made me ache and want to devour more and more of these poems that aren't afraid to let anything go, because the poet knows so clearly just how everything ends well before one is ready for that ending. Alexis Pope is the voice of her generation. These are the poems that will tell the true and important and lasting messages of her times."
—Jenny Boully, Not Merely Because of the Unknown That Was Stalking Toward Them
"Reading the poems of Alexis Pope's debut collection is like stepping into a dim parking lot, only to be astonished by the Northern Lights. Suddenly the prior darkness of our past and present is transformed into something shockingly luminous, surreal, and borderline divine. 'I am a shark I feel, / even though I am so hungry / and have never bit into the things / I have wanted,' the speaker tells us, in one of many poems that contribute a fresh perspective on desire, and the ever- lingering shadow of time. SOFT THREAT blesses American poetry with a voice that it desperately needs at this very moment."—Mary Biddinger
Out of print. Limited copies available via Amazon, SPD, or contact for direct purchase.